Joshua Duane McCann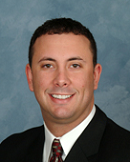 Bio
JOSHUA D. MCCANN
is dedicated to zealously promoting his clients' best interests and well being. When asked what is most important to him regarding the representation of his clients, Mr. McCann replies: "I want my clients to know that I am constantly fighting tooth and nail to get them the very best outcome that is legally possible. I also want my clients to feel like I am keeping them informed regarding their case every step of the way. Many attorneys fail to maintain good lines of communication with their clients and take too long to return their clients' calls. This is completely unacceptable. Lastly, and above all else, I want my clients to know that I am genuinely concerned about the outcome of their case and their well being. The people coming to me for legal advice are often experiencing trials and tribulations that extend beyond the court room. It is imperative that they have an attorney that they can trust, because sometimes, unfortunately, that is the only person who is actually looking out for them."
Education
J.D., Michigan State University College of Law, 2007
Mr. McCann graduated magna cum laude as a Dean King Scholar for recognition of academic excellence from Michigan State University College of Law. He became the Managing Editor of Business on the nationally ranked Journal of Business and Securities Law by his second year of law school, a position not typically attained until one's third year. Mr. McCann excelled in a wide variety of courses at MSU Law, winning the Jurisprudence Achievement Award for Constitutional Law in his second year.
B.S., Oakland University, 2003
Graduated with Departmental Honors.
Jurisdictions Admitted to Practice
Illinois, 2008
United States District Court for the Northern District of Illinois - General Bar, 2009
Professional & Bar Association Memberships
Illinois State Bar Association
Member Since: 2008